Further to the BlackHat USA Work by Patrick Thomas (@coffeetocode) and I (@secvalve).
MPTCP is enabled by default in Mac OS X Yosemite. So we can expect to see Multipath TCP on most networks, and on a total of tens to hundreds of millions of devices.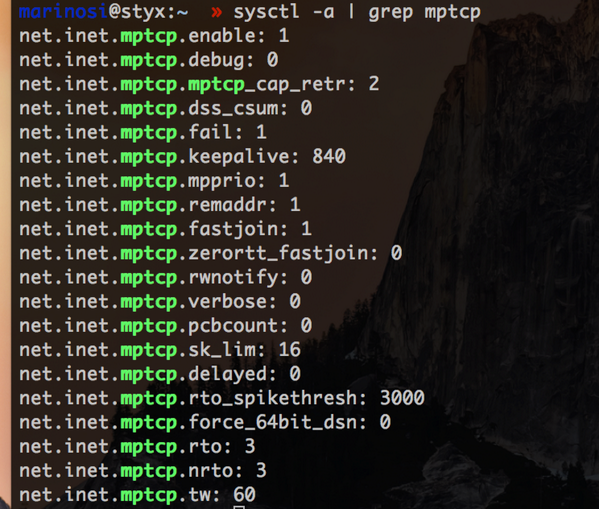 Thanks to Ilias Marinos (@marinosi) who tripped my twitter search bot 
More to come…. We have stuff as yet unreleased that has suddenly become VERY relevant.